Preston Auditorium, The World Bank Group
1818 H Street NW
Washington, DC 20433
United States
Timezone: America/New_York
Too Close, a play with two actors from the World Bank and written by Luigi Laraia, an advisor to the Italian ED, is a metaphor about how we handle climate change. It recently won the DC Fringe Festival Award and was performed to a full house on June 5 on World Environment Day at the Inter-American Development Bank.
- Two strangers get into an elevator. The elevator stops. As hours turn to days, they realize that the only way out may be from within. So the journey begins. Too Close by Luigi Laraia, with Richard Tanenbaum and Daniel Owen, and directed by Pablo Andrade.
The performance will be followed by a short panel discussion and a reception (more details in the flyer below).
Running Time: 80 minutes
Recommended for ages 14 and up 
Playwright's Notes
About a year ago, I was having dinner with two friends of mine and the conversation turned to the pros and cons of technology and to what extent technology affects climate change. The conventional notion of climate change is very confusing, politicized, frustrating. For someone who works in the development field, watching the planet being robbed of its most precious resources like forests, clean air, water--and people! --in an era where technology can and should afford us the highest standards of living without endangering the well-being of the earth, is sad and maddening. But it is not really about technology, is it? Technology is neither intrinsically good nor bad. It is about what we do with it. So if this is the case, then it is clear to me that the problem is that technology is almost always ahead of strategy, tactics and the law, people. Technology over people? Like in War Games? A terrifying thought.
Anyway, going back to that dinner, I thought technology was a pretty good deal for us: Skype, instant info "a click away," microsurgery, you name it. With that kind of advanced know-how, we should also be able to save the planet. Right? My hosts at dinner weren't so convinced. Anyway, forget it, let's have dessert. I left feeling slightly antsy. What if we are just trapped by technology? What if this high-tech twenty-first century sophistication restricts our vision? What if we are just trapped without even knowing it? I kept thinking about what I see all the time in line at the supermarket: dozens of people, mostly students, waiting in line texting, Facebooking, Instagramming, tweeting, with their young faces buried in tiny metal devices. And I am one of them. So how do I feel? Liberated? Inspired? Uplifted? Or trapped, confined, bored? And more, why is it that with all this mind-blowing technological wizardry the human race still cannot overcome and satisfy its most basic needs? Maybe we are trapped in a beautiful cage. But sooner or later, in a way or another, a caged person must break free…. Too Close attempts to address this feeling.
Maybe I shouldn't have asked whether technology is good or bad, but rather what can we do with it to overcome current challenges? How can we use it to safeguard the planet? To educate, to neutralize economic crises, to save trees, to prevent wars, to save one person? If we really have a handle on technology, the onus shifts on who has it and it is really about people. People over technology. Yes! It has to be. Not the other way around; people must be responsible and held accountable for how it is used. Got it!
Dylan and Anthony might be trapped. But they still have choices.
The Cast
Dan Owen (ANTHONY KELLER)​
Dan Owen, born and bred in London, had a ten-year hiatus from the stage before returning in the 2016 Capital Fringe Festival, playing Anthony in Too Close. More recently, he played Professor Henry Higgins in George Bernard Shaw's "Pygmalion" with the British Players. Previous stage work includes playing Deeley in Harold Pinter's "Old Times" at DCAC (Onaemoda Productions), Henry VIII in the "Royal Gambit" with the Embassy Players and Starkwedder in "The Unexpected Guest" at Dominion Stage with the Arlington Players. He has also been engaged in staged readings and voice over work. When not stuck in a lift, he works as a Sr. Social Development specialist at the World Bank, currently focusing on the Africa region and work divided between conflict demobilization and reintegration and labor standards. This play brings back not so pleasant memories of being stuck in elevators during power cuts in Maputo, Mozambique and Luanda, Angola. He and his wife, Lisa live with their four children and dog in Bethesda. He thanks Lisa in particular for her encouragement, tolerance and serenity, the family at large for their patience and support and admonishes the children never to repeat his lines from the play!
Dr. Richard Tanenbaum ("Dr T") (DYLAN SALLES) 
Dylan Salles is very excited to be performing the role of Dylan Salles in TOO CLOSE, the third of three original plays by Luigi Laraia. Most recently, he performed in Laraia's "NEDA Wants to Die" – a play about genderbased violence - in various venues here and abroad, and in Laraia's "HEARD" – a play that focuses on international development. Richard's first love was (and still is) theater and music. He has an eclectic and varied background in the performing arts as an actor in dramas and musical comedy, television producer, classical and pop singer and most recently as a producer of Spanish and Italian lyric opera (
www.teatroliricodc.com
). He has produced and hosted innovative educational television programming for children and adults - his program, "Dr. T. and Company" aired nationally with a viewing audience of over 4 million. Using a "business theater" model, Richard writes, produces and performs in entertaining and informative training videos for businesses and academic institutions, and as "Dr T," he continues to "guest" on television and radio talk shows. In Richard's parallel life as a psychologist, he provides executive coaching and leadership/organization development consultation to individuals and organizations including multilateral institutions, hospital systems and the entertainment industry. Richard is fascinated with how "TOO CLOSE" explores the psychology of two strangers at the mercy of a machine and an unpredictable world, and he is honored to be part of this thoughtful and timely production! 
Creative team
Pablo Andrade (Director) 
Pablo Andrade (Director) is a Venezuelan-born actor and director. He is Founder and Artistic Director of Corezon (NY) and Teatropeyo (Caracas, Venezuela); Actor at the Spanish Repertory Theater (NY), and faculty member at HB Studio (NY). Andrade has directed Cuentos de Guerra para Dormir en Paz (2013), El Rey de Francia (2015), Lo que Kurt Cobain se llevó (2016), Too Close (2016), Lost Heroes (2017) and Seis (2017). Major awards include: Fuerza Award for Best Director (2017), Latin ACE Award for Best Actor Drama (2015), and HOLA Award for Outstanding Performance by a Male Actor (2014). 
Luigi Laraia (Playwright)
Luigi Laraia (Playwright) has worked as a World Bank Board Member since 2010. He graduated with his MA in Sociology and earned his BA in Development at the London School of Economics. He is a dedicated development practitioner and passionate writer. He has written several plays, among them, Esma, a play on thev'disappeared' during the "dirty war" in Argentina; Heard, a discussion on the complex interests of development stakeholders; and Neda Wants to Die, a play about sexual violence. 
Amanda Shaw (Dramaturg)
Amanda Shaw (Dramaturg) has taught English language and literature for many years and currently works with World Bank professionals to improve their oral and written skills in English. Her previous work as an editor includes papers accepted to professional journals and conferences, the translation of a doctoral dissertation from Italian, and extensive work with Luigi on hi previous work Neda. She is a poet and is currently pursuing an MFA at Warren Wilson College. Expect to see her name in the poetry section of your local library, right next to Shakespeare – alphabetically! 
Paul Critser (Musician)
Paul Critser (Musician) is a commercial musician living in Pittsburgh. In addition to his work as a composer, arranger and studio musician, he plays cello with the Pittsburgh Opera, Pittsburgh Ballet and Pittsburgh Civic Light Opera orchestras. 
Special Thanks
Sheila Redzepi
Hartwig Schafer
Maya Brahmam
Karin Orr
Lisa Owen
Lucas Navarro 
Remembering Lucia Grenna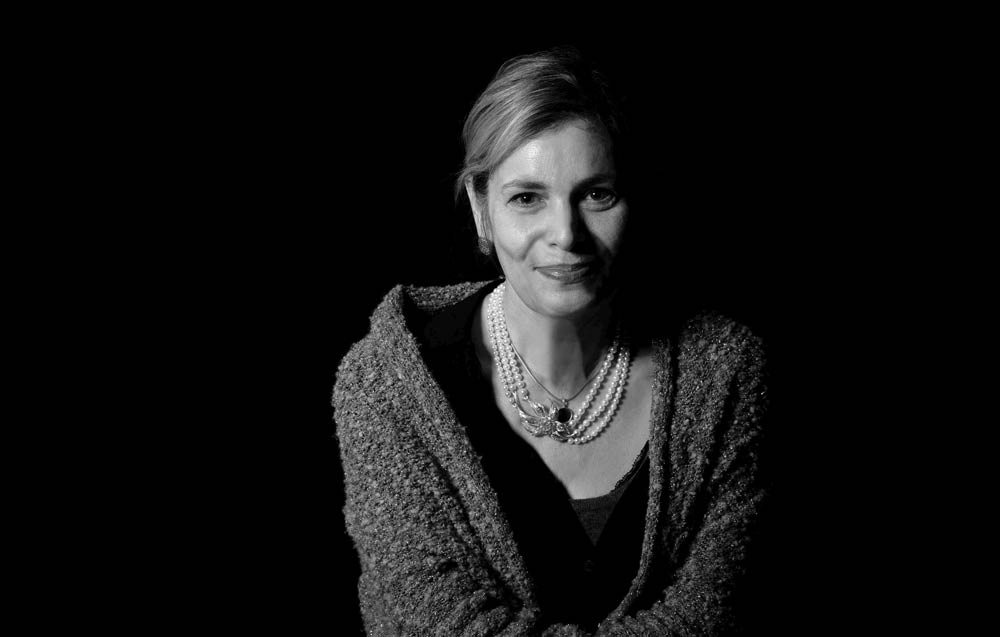 Lucia was the founder and leading light for the Connect4Climate program of the World Bank Group, which sought to popularize and amplify communication for climate action by working with creative industries and influential personalities.
With her
extensive experience in development communication
,
Lucia
realized that communication for climate action would be key to advancing the climate movement, promoting the solutions necessary and motivating the political leadership needed to build a low-carbon, resilient and sustainable future. She made it her mission
to build a social movement for climate action
by raising awareness of the impact of climate change and promoting the solutions for addressing it. She worked with partners across the globe to reach the greatest audience possible.